For emergencies, our patients will have access to the doctors personal numbers 24 hours a day.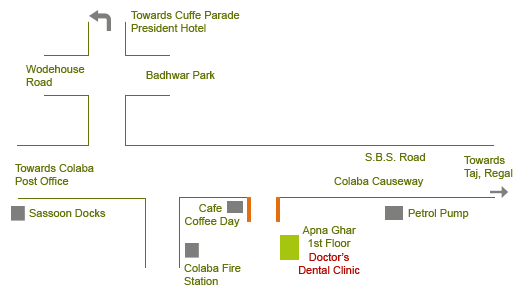 How to get there
As you get onto Colaba Causeway from either Regal Theatre or Electric House, head towards Colaba Fire Station / Sassoon Docks. As you cross the petrol pump, you will come across a Coffee shop called Café Coffee Day. Enter the compound adjacent to it that is lined by three buildings. The building to the LEFT is APNA GHAR. We are located on the 1st floor.

Transfers
We at Doctor's Dental Clinic are pleased to offer you a transfer facility from any location to & from our clinic. Please contact us on our numbers or email id for further information.